Summit Speakers
Meet the experts who will be presenting at this years' Summit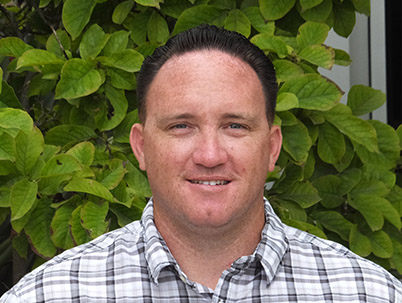 Justin Bright
Field Coach and Instructor
National Comfort Institute, Inc
Los Alamitos, CA
Session: Performance Town
Learn More About Justin...
Justin Bright Began his HVAC career working for a large production housing company in 1997. He worked as a Sheetmetal fabricator and system installer. After several years in the industry he joined the Navy as a sonar technician aboard submarines. After his tour of duty, Justin attended trade school for both plumbing and HVAC. He worked for several years designing, installing and servicing HVAC and plumbing systems for residential and commercial (up to 400-ton chillers) systems.
Justin trains students in all NCI disciplines and is an instructor for NCI's Southern California Workforce Education & Training program.
Years in the HVAC Industry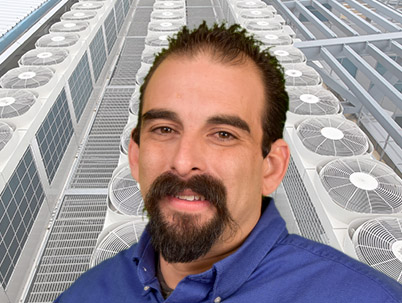 Learn More About Casey...
Casey started in the industry in 2002 where he worked in the warehouse as a parts puller for a large New construction company. He joined NCI with 10 years of residential, light commercial installation and service experience. He started with NCI as a field coach in Southern California, where he worked alongside southern California Edison's Quality installation contractors. 
Casey entered the HVAC industry thru his father and 2005 helped start there HVAC company. The company's main focus was residential new construction and that is where he learned the basics of installing and commissioning and servicing HVAC systems. 
He was responsible for growing the add-on-replacement and service division through the SCE QI program along with the CQR program. Once Casey drank the NCI Koolaid, he had the opportunity to implement NCI's test procedures into every service and preventive maintenance call, which resulted in being very effective in sales growth and in technician knowledge and professionalism. In recent years he's developed a passion for training others and seeing their growth in the industry. In 2019 Casey made a huge jumped from west coast to east coast, he joined the Cleveland office in hopes to change the industry for the better.
Years in the HVAC Industry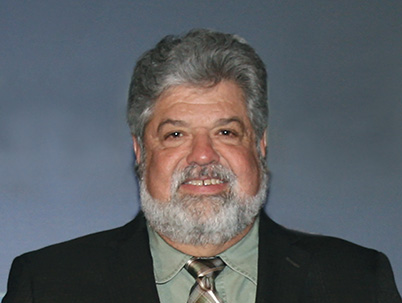 Learn More About Dave...
Dave DeRose began his career in the HVAC Industry back in 1975 when he worked as a pipefitter at the Hayden power plant. He worked as a pipefitter and plumber until 1988 when he started Masterworks Mechanical Inc. In Craig, CO. DeRose set the standards for excellence at Masterworks from day one until he sold the company in 2015. While still in an ownership position, he began sharing his experience and knowledge with the HVAC Industry by working with CNCC and National Comfort Institute (NCI).
While he was still the owner of Masterworks, the company was recognized in 2013 with the Training Excellence Award by the National Comfort Institute. The following year Masterworks was was awarded NCI's prestigious Contractor of the Year.
Since 2015 he still offers his services to the company he founded as an estimator and consultant. In 2017 Dave was honored once more by NCI. He received the organization's highest recognition – The Chairman's Award.
Years in the HVAC Industry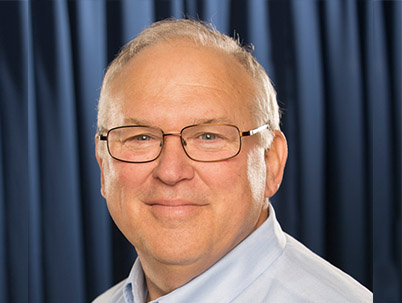 Rob Falke
President
National Comfort Institute, Inc.
Sheffield Lake, OH
Session: Closing Session Speaker, Performance Town, Wednesday Awards Presentation
Learn More About Rob...
As president and co-owner of National Comfort Institute, Inc., Rob has dedicated his career to developing improved methods of measuring the performance of HVAC systems. His quest is to advance others in their skill and ability to apply these principles in their various roles in the HVAC industry.
Rob's articles and speeches have been published in trade journals and newsletters across the industry. He has authored more than 150 field measurement procedures. He leads a research and development team publishing over a dozen manuals and books used in National Comfort Institute, Inc. training and certification.
Rob currently serves as chair of the WHPA Commercial Installation Committee and sits on several working groups. He applies his knowledge and enthusiasm for measurement and teaching by supporting a stable of the best technical minds and hearts in the industry that have transformed the way we think about and deliver comfort and efficiency.
Years in the HVAC Industry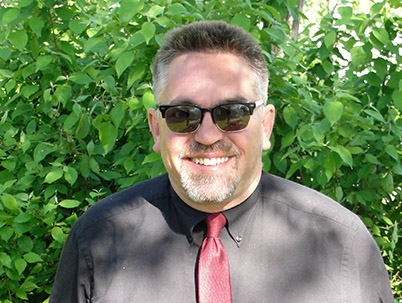 Scott Fielder
Director, National Balancing Council
National Comfort Institute, Inc.
Sheffield Lake, OH
Session: Performance Town
Learn More About Scott...
Scott has over 20 years of experience in the testing, adjusting and balancing (TAB) field. Much of that time was spent in Texas working for one of the largest TAB firms in the country. His responsibilities included TAB, commissioning and retro-commissioning office manager, field supervisor, training Supervisor, Estimator for both Austin/San Antonio Area and National Military/Federal Government, National Accounts Manager and more.
He's a graduate of the University of Pittsburgh, Defense Language Institute & John F. Kennedy Special Warfare Center and School. Scott has 12 years in the US Army serving in both intelligence and special operations.
Years in the HVAC Industry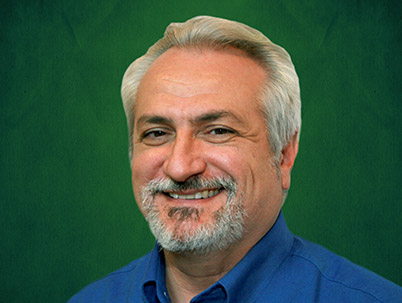 Dominick Guarino
CEO
National Comfort Institute, Inc.
Sheffield Lake, OH
Session: Monday Opening Session Host, Panel Discussion Leader, Wednesday Awards Presentation
Learn More About Dominick...
Dominick Guarino has grown the company from the ground up along side President Rob Falke, into the HVAC industry's largest independent training and certification organization. He co-founded NCI in 1994 with Rob (originally National Balancing Institute). NCI has also grown into a premier membership organization focused on every aspect of helping HVAC contractors. Dominick oversees all aspects of operations, new product introductions, and sales and marketing for the company. He also manages NCI's business management, sales and soft skills training team. He presides over NCI conferences and participates in HVAC industry conferences and meetings.
Years in the HVAC Industry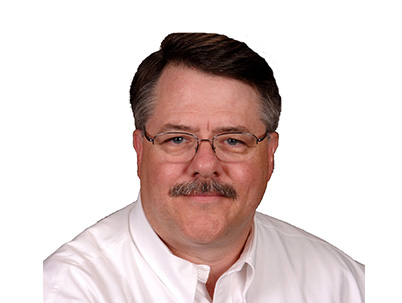 David Holt
Director, National Accounts
National Comfort Institute, Inc.
Sheffield Lake, OH

Session: Coaching Your Sales Team
Learn More About David...
David joined NCI in 2011. He tells the story that he was contacted to interview for NCI by Dominick Guarino via a Facebook message. Initially his job was to focus on training contractors how to implement the performance-based processes into their business. Today he is still very active in doing that, but is also responsible for content development for a number of the classes NCI develops and teaches as well as the content for the company's in-person training events.
David is also an NCI business coach – where he brings his expertise and knowledge in house for contractors who are looking for guidance on how to implement High-Performance into their business.
He has a storied HVAC career including starting his own company, H2 Solutions, which he ultimately sold, starting a coaching and training business called Ultimate Service Systems, and eventually joined a flat-rate pricing company. When that firm relocated to New York, David decided not to move with them and eventually found his way into the NCI family.
Years in the HVAC Industry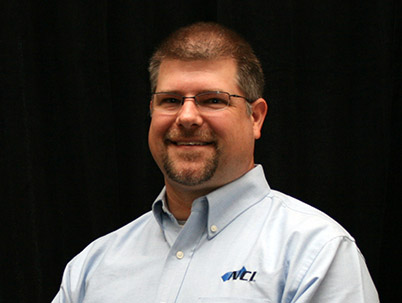 Learn More About David...
David joined National Comfort Institute full time in 2010 as a curriculum developer and trainer. In this role, he develops and teaches practical, real-world training focused on the HVAC and Home Performance industries.
He has been involved in Performance-based contracting since 2001. This experience allowed him the opportunity to diagnose and correct many HVAC and Home Performance issues over the past decade.
In addition, David writes monthly columns for various industry publications to help increase awareness on the importance of performance testing. David is a regular presenter at many industry conferences working to spread the message of Performance-based contracting.
Besides holding all NCI certifications, David has held certifications as a HERS rater, BPI building analyst, and is a BPI field and written exam proctor.
Years in the HVAC Industry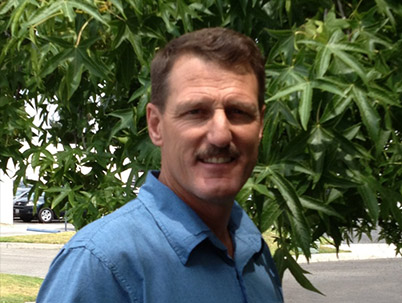 Jeff Sturgeon
Field Coach & Instructor
National Comfort Institute, Inc.
Sheffield Lake, OH
Session: Performance Town
Learn More About Jeff...
Jeff Sturgeon has more than 30 years of residential and commercial HVAC and refrigeration field experience. He is based in Southern California and works with hundreds of contractors and their field personnel to help insure successful implementation of Southern California Edison's Workforce Education & Training programs.
Jeff got his start in the HVAC industry by attending UTI (Universal Technical Institute) in Phoenix, Arizona. Throughout his career, Jeff installed and serviced residential, light commercial, commercial, and industrial HVAC/R systems. He also worked for an HVAC controls manufacturer, where he was responsible for engineering, designing, building and installing control panels for a variety of applications.
Jeff has earned many HVAC certifications from manufacturers and organizations such as NCI, NATE and IHACI. Over the past decade, he has been actively involved in numerous Southern California Edison Energy Efficiency programs, including the Residential and Commercial Quality Installation and Quality Maintenance program where he was responsible for the design, installation, service and commissioning of over 1500 HVAC systems.
Years in the HVAC Industry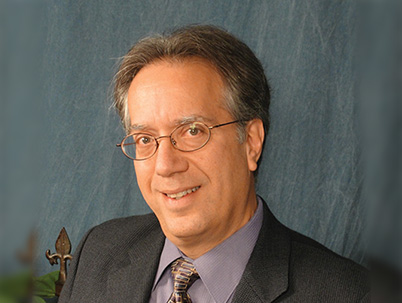 Mike Weil
Director of Communications
National Comfort Institute, Inc.
Sheffield Lake, OH
Session: Mike is the MC for the Idea Meeting, and can be found in the Networking Lounge
Learn More About Mike...
Mike Weil joined NCI on September 2014 as the Vice President of Communications and Publications. He comes from Penton Media, Inc., a business-to-business media company where he held the position of Editorial Director of three HVACR Industry publications: Contracting Business.com, Heating, Piping, and Air Conditioning Engineering, and HVACR / Hydronics Distribution Business magazines. In addition, Mike managed the HVAC-Talk.com discussion forum as well as the Comfortech conference. Mike was with Penton Media for 34 years in various positions.
In his role with NCI, Mike is the Director of Communications.  He also serves as the Editor-in-Chief and Associate Publisher of High-Performance HVAC Today magazine.
Years in the HVAC Industry
Total Number of Years of HVAC Experience by Our Session Leaders at This Years' Summit