Summit Pre-Conference Events
Don't miss out
Choose from the following events on March 28, 2022:
Business Planning Bootcamp
What if you could have the time, money and freedom that you've always wanted? Join us for an exclusive opportunity to dissect your unique business and create a roadmap to a higher quality of life! As a business owner, you deserve that! 
In the first half of this one day workshop, you will create a detailed review of your company's capabilities, financial positions and the markets that you serve.
"Plans are worthless, but the process of planning is indispensable."  – Dwight D. Eisenhower
After lunch, you will dive into the day-to-day operations of your company to establish specific Key Performance Indicators (KPI's) for your business. Facilitated by experienced HVAC Trainers, you and your peers will discuss the impact these Key Performance Indicators have on your daily operations, address current challenges and examine how adjusting small processes and behaviors can have a huge impact on your overall probability. Lastly, now that you have dissected your business, established your KPI's and realized the impact they have on your company's success, you will actually setup these KPI's to track on a daily, monthly and annual basis.  Leave this class with an established plan and detailed process to facilitate success so you can have the time, money and freedom you deserve!
Who Should Attend:
Any company owner, manager, or aspiring manager in an organization who wants to improve.
Instructor: Dennis Mondul
Date: Monday, March 28, 2022
Hours: 8 AM to 4 PM – Refreshments and Lunch included.
Pricing Options:
| | |
| --- | --- |
| Regular: | $295/person |
| With Summit Registration: | FREE |
Dennis Mondul
HVAC Contractor Solutions, Owner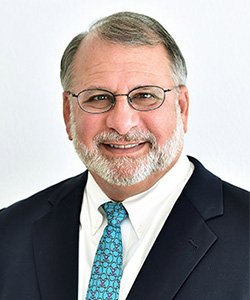 Dennis Mondul is the owner/operator of HVAC Contractor Solutions, a company whose mission is to assist HVAC contractors by offering systematic processes and techniques to develop their businesses.
Since 1998 Mr. Mondul started serving the HVAC Contractor world starting as a trainer with a national association and then as a turn-around coach for a consolidator. While turning around branches in the Southeast U.S., that region became one of the most profitable for the company. Then in 2004 HVAC Contractor Solutions was opened and has been helping deliver what HVAC Contractors want most.
Today the Contractor is served with answers dealing with leadership and operational challenges, regardless of the size of the business. And at the core of the mission is the passion to bring the best deliverables to the customer while increasing the quality of life for the Contractor and the employees.


Advanced Air Diagnostics Recertification Class
Nothing But Air!
Join your fellow High-Performance practitioners for this customized air-side recertification class at Summit 2020. This intensive training features advanced air diagnostic reports and procedures from NCI's extensive library coupled with the best of our new simple diagnostic tips.
You'll pick up new troubleshooting techniques, specialized formulas, and advanced solutions that are not taught in our current classes. Plus, you'll get updated basic diagnostic methods that we're sure will rekindle techs and salespeople to generate new opportunities.
Qualifies for 2-year air-side recertification.
Who should attend:
Contractors with a current, or recently expired NCI air certification. Qualifies as a recertification day for any air-side certifications (Residential Air Balancing, Duct System Optimization, etc.)
Prerequisite: NCI air-based certification (Duct System Optimization, Residential System Performance, etc.)
Instructor: Rob Falke, National Comfort Institute
Dates: March 28, 2022
Hours: TBD – 4 hours live online training each day.
Pricing Options:
| | | |
| --- | --- | --- |
|   | NCI Members: | Regular: |
| Full Price: | $465/person | $495/person |
| With Summit Registration: | Just $365/person | Just $395/person |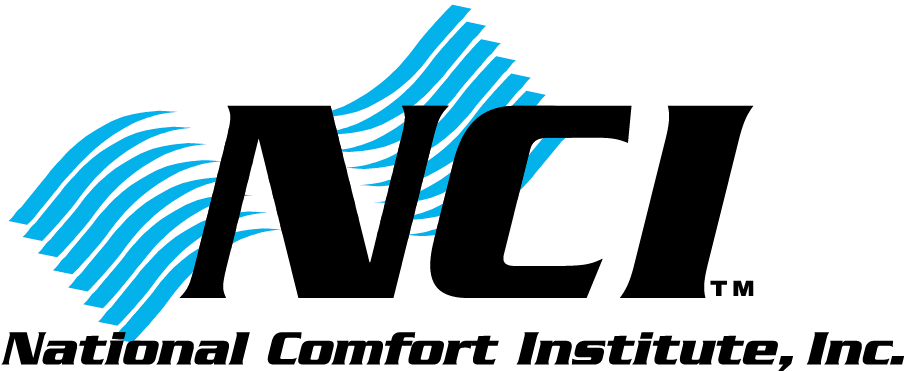 Advanced CO/Combustion Recertification
Take Your Combustion Diagnostics Skills to the Next Level
NCI's Combustion Performance and Carbon Monoxide Safety Certification class is well-known throughout the HVAC world. Certified CO/Combustion Analysts can take this special advanced post-conference training to renew their certification.
Who Should Attend:
Contractors with a current, or recently expired Carbon Monoxide & Combustion certification.
Prerequisite: NCI CO/Combustion Analyst Certification
Qualifies for 2-year recertification.
Instructor: David Richardson, National Comfort institute
Date: March 28, 2022
Hours: TBD – 4 hours live online training each day.
Pricing Options:
| | | |
| --- | --- | --- |
|   | NCI Members: | Regular: |
| Full Price: | $465/person | $495/person |
| With Summit Registration: | Just $365/person | Just $395/person |